Yoder Barns Customer Reviews
At Yoder Barns, sure we like building pole barns and custom sheds, but we LOVE making customers happy. Our goal, on every job, is to build a pole barn, pole garage or custom storage building that will make our customers rave about the experience. Every construction job has moving pieces - changes from material suppliers that affect the project, changes requested by the customer that affect the project, unexpected weather that affects the project. Our goal is to keep the customer informed, make sure they're ready to anticipate adjustments throughout the project and deliver the structure of their dreams within the scope of the budget.
One thing we could be better at is asking for customer reviews. We are so grateful that so many of you have reviewed us on Google. To see all our Google reviews click here. You can leave us a review there as well.
"I am very satisfied with Yoder Barns. I have recommended them to several friends. I will call Yoder Barns for my next barn. Thank You."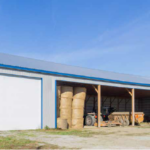 Todd B. Smith
"Choosing Yoder Barns to do my roofs was the best decision I ever made, they are great guys to work with and did all the roofs on all my buildings in a timely manner. There was not a single leak in any of my roofs. That should say a lot for a company. I would recommend Yoder Barns to anyone."
"All I can say is very good experience."
"Yoder Barns is a wonderful business. The craftsmanship is great! We have had many comments on our Tac-Barn. Everyone wants to know where we purchased it. We are thankful for such honest and good people to go to when we need a product."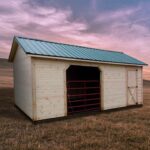 Bert McKee
"We were very pleased with the barn we purchased from you. The delivery was very good, the gentlemen was very nice and helpful. We would buy from you again."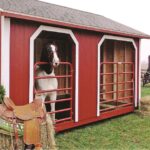 Jack & Dule Byrd
Work With Yoder Barns
Our philosophy is that if you can imagine your pole building - whether it's a pole barn, a pole garage or any post-frame agricultural or light commercial building, we can design and build it, custom to your needs.
YODER BARNS LOCATIONS
Main Office
10809 Wohlgamuth Road
West Salem, OH 44287
(330)238-3006
Brunswick Satellite Office
2365 Pearl Rd.
Brunswick, OH 44212
(330)887-2722