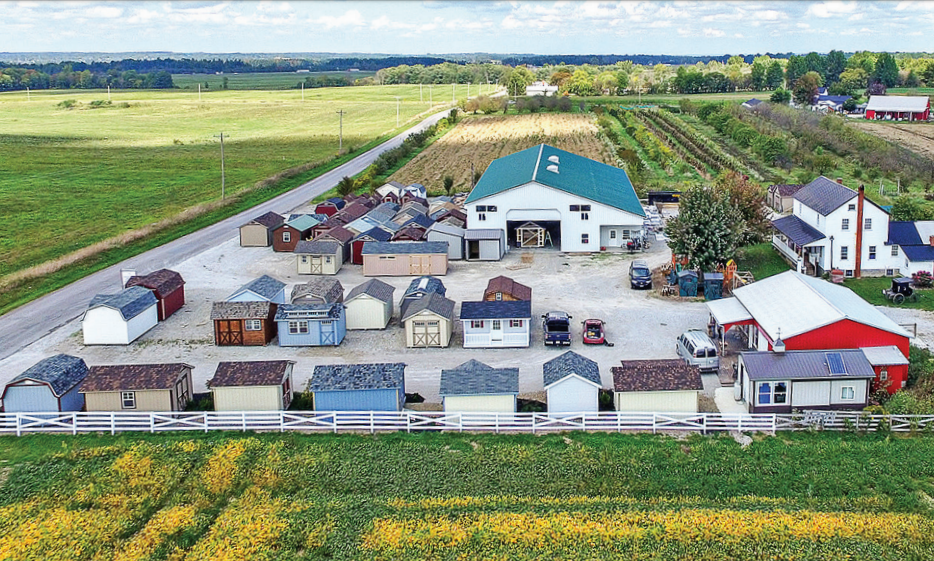 Locally owned and Amish built, Yoder Barns LLC was founded on the promise of quality craftsmanship in pole barns and storage sheds. Founded by an Amish family the beginnings of Yoder Barns were humble. Jobs usually didn't span too far away from the West Salem headquarters and deliveries were completed through the use of horse-drawn carriage. After word spread of the quality construction, ethical treatment, timely project management and fair pricing delivered by Yoder Barns, business began to blossom.
Why Yoder Barns?
If you can dream it, Yoder Barns can build it. Our all-Amish crews can bring your vision to life, whether it's a small shed-style structure to lounge in, or a huge barn to store your farming equipment.  Always a free quote and free design for custom pole building customers.
"We pride ourselves and focus on quality and honesty," said Yoder Barns owner, Adam Whitney. "This is a big investment. People appreciate when you can sit and listen to them without charging them."
Amish Built Means Generations of Quality Craftmanship
At Yoder Barns we believe that Amish-built means generations of quality craftmanship with building techniques and work ethic passed down for centuries. Locally-owned means each and every customer is treated with honesty, integrity and respect. The mission of Yoder Barns is to provide families, farmers and businesses with quality constructed pole buildings and storage sheds for their garages, barns, businesses or farms. We believe that when you invest in a custom-designed pole barn, pole garage, pole building or
shed
, you expect sound advice, fair pricing, timeliness and stellar communication when the timeline changes. At Yoder Barns, we deliver!
Amish Built Pole Barns, Pole Garages, Storage Sheds
We have been building custom designed pole buildings - pole barns and pole garages for decades. Our Amish crews use quality skills and craftmanship that have been passed down for generations. Our storage sheds are tailored to each customer with hundreds of options to build a storage shed perfect for your needs.
Scroll through our gallery for some examples and testimonials and contact us for a free estimate.